Panthers Tailgate Party
Football, Fundraising & Fun
Sunday, October 15, 2023 | Lenny Boy Brewing Co.
Join us for Cheers Jen Cheers on Sunday, October 15th at Lenny Boy Brewing! Doors will open at 12:30 pm and we'll be watching the Carolina Panthers take on the Miami Dolphins starting at 1:00 pm. Come for football, food, fundraising & fun.
This celebration and party will feature tailgate food, drinks, a raffle, a silent auction, hope, and engagement with our mission.
This tailgate party is critical to the life-changing support we provide to breast cancer patients who are struggling to make ends meet during their treatment. Your support is vital as we strive to assist all eligible patients with their financial needs. In addition to providing hope, Go Jen Go provides direct financial relief in these categories of support: housing, utilities, transportation, and groceries/necessities. Our goal for the 2023 Cheers Jen Cheers event is to raise $55,000 for our local breast cancer patients.
Purchase your tickets to attend or you can make a donation to support our Grants fund and local Go Jen Go grantees in need.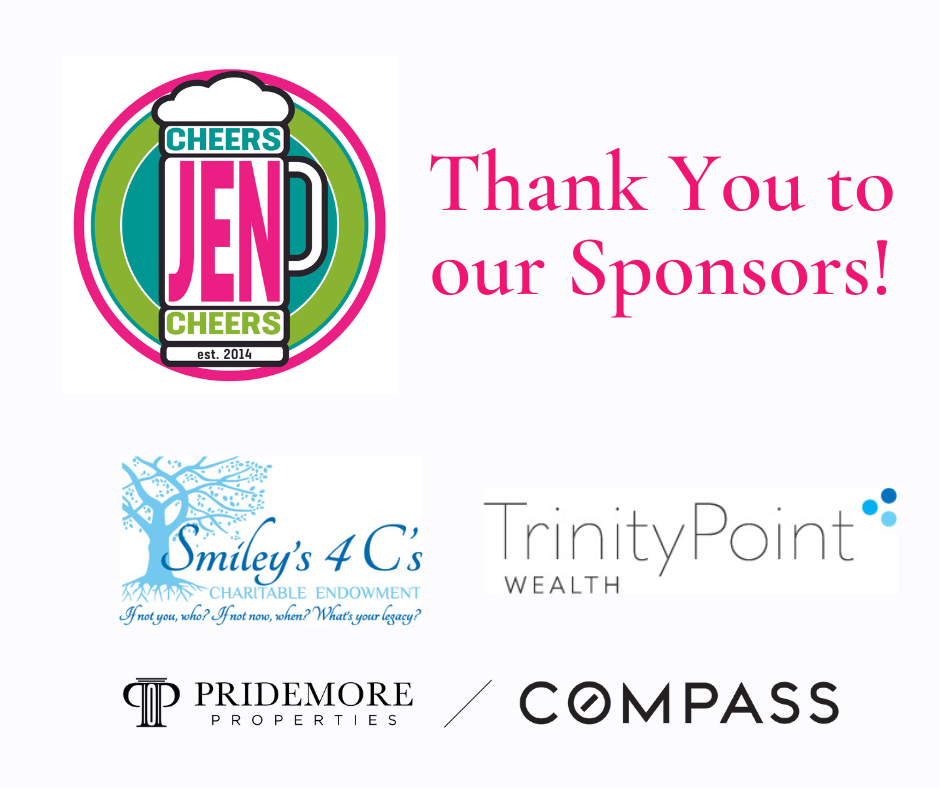 We have several opportunities to showcase your business to more than 200 guests, donors, and thousands of social media followers. Contact Susan Sears if you/your company want to sponsor the 2023 Cheers Jen Cheers Panthers Tailgate Party!
Auction donations and in-kind sponsorships are another great way to support the Go Jen Go Foundation and get recognition for your commitment to our community. Click here for more details about how you can donate!
We appreciate your support!